The addition of RF elements horns to a PTP550 link
Originally posted at:
http://www.mtin.net/blog/the-addition-of-rf-elements-horns-to-a-ptp550-link/
In a previous series of articles we talked about a new Cambium 550 link and the noise challenges we had.  You can start your reading in Part one and Part two.
Due to the frequency challenges, we decided to upgrade the dishes to RF Elements Ultra Horns.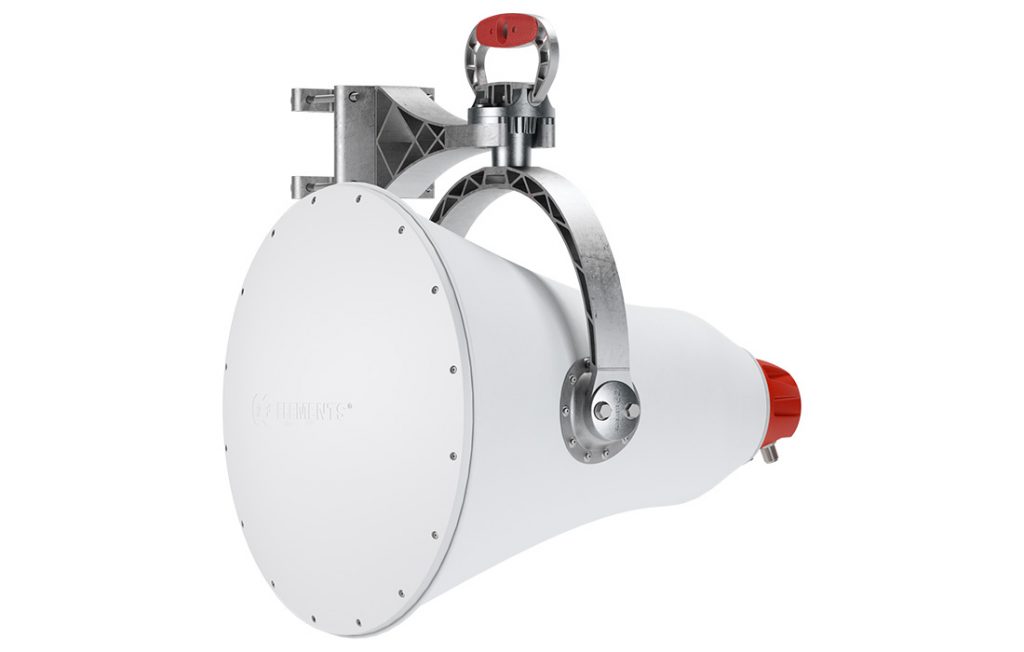 If you recall our spectrum looked like this before.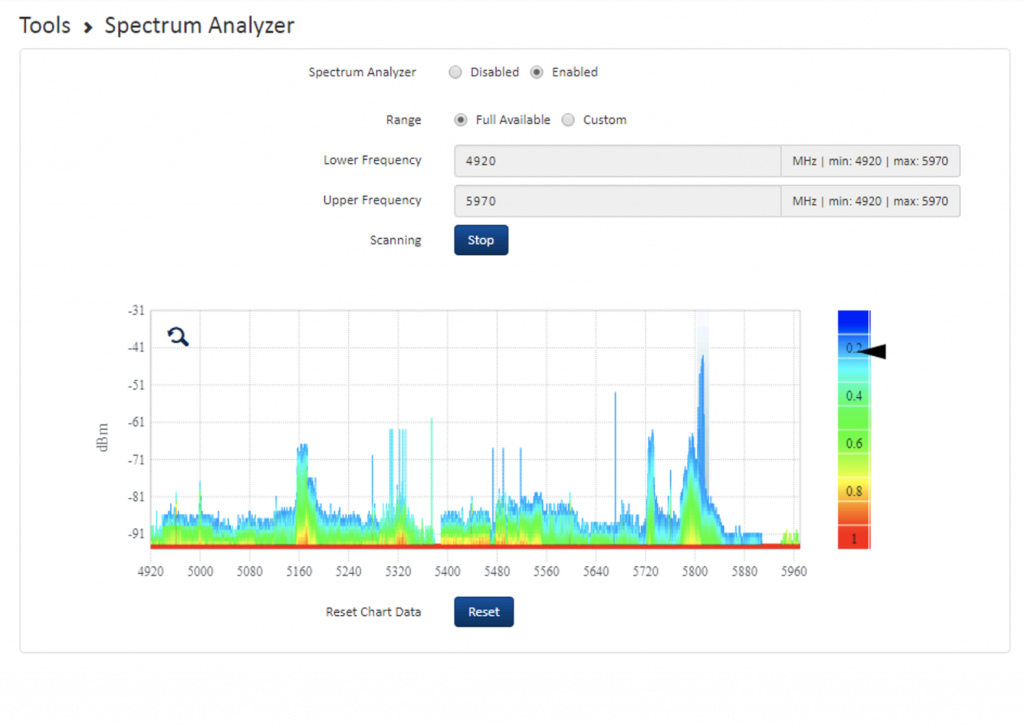 After the horns. While not a night and day difference you will notice several improvements across the band.  Less red and yellow on the scan and sharper drop-offs. We saw the most improvement in the 5160 area and the 5720 ranges.  And this is with the horns pointed right at the source of most of the 5GHZ noise.   Not much you can do if you are pointed right at the noise.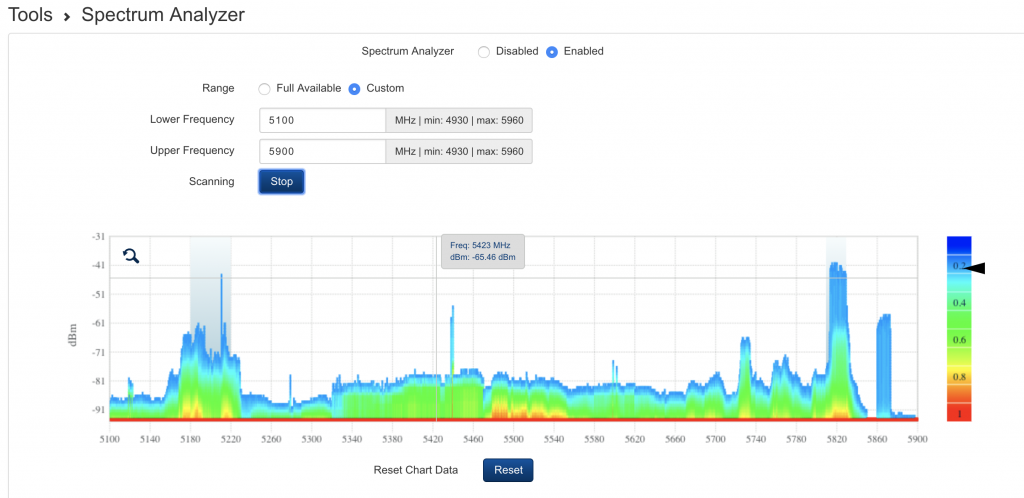 What did this mean for the link? It meant we were able to find a 200 meg increase because we were able to obtain better modulation on the link.

So while we were not able to filter out all of the noise we wanted, we were able to increase our MCS rates on a very noisy link to increase bandwidth and increase the reliability of the link.  Before the horns, the MCS rates would be in a constant state of flux dealing with noise.
j2networks family of sites
https://j2sw.com
https://startawisp.info
https://indycolo.net
#packetsdownrange #routethelight